On his birthday this year, Sir Karl would like to share his musical highlights of 2020.
Due to the hard work and creativity of lots of individuals and organisations, music has been kept alive amidst a global pandemic, and Sir Karl's music has continued to be celebrated across the globe.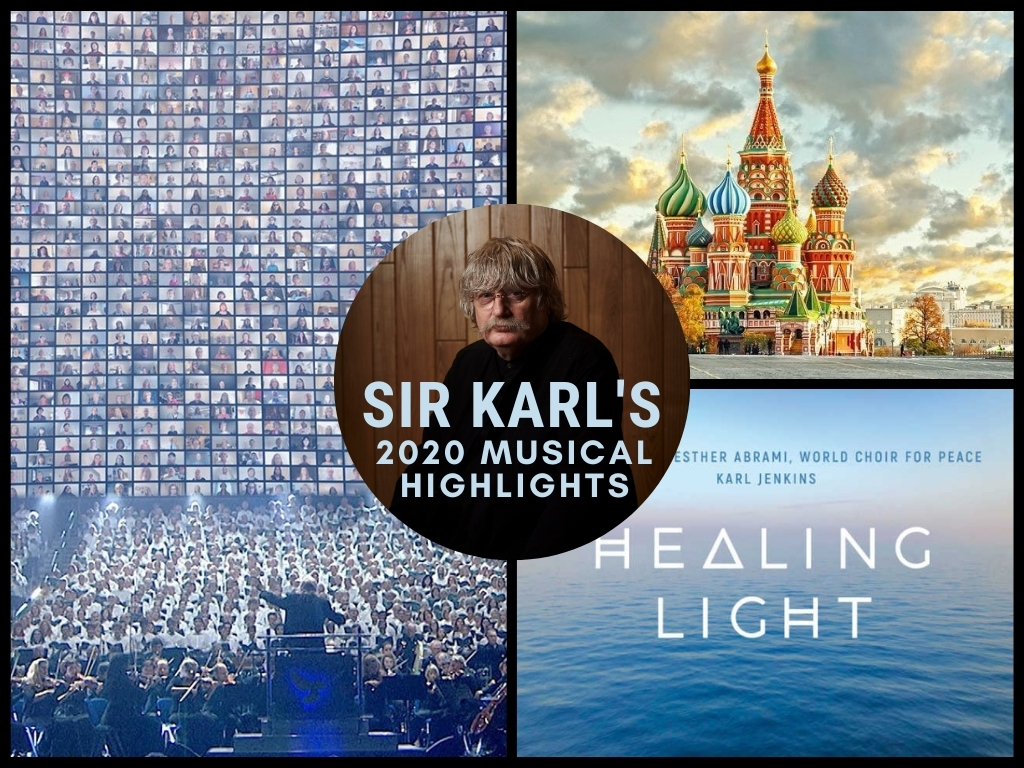 See Sir Karl's round-up below:
1. New York & Moscow
2020 started memorably with my annual concert at Carnegie Hall, New York on Martin Luther King Jr. Day followed in February by a trip to Moscow, where my Motets were performed at the Zaryadye Concert Hall. The trip almost came to a bad end…
Short version: morning of departure for U.K.; visited Kremlin armed with map; fabulous Orthodox Churches; started to leave consulting said map; piercing whistle behind me; soldier armed with gun approached me shouting (Russian) something that clearly meant turn back; happened three times with different guards!; panic; visa ran out that day; taxi waiting at hotel for airport and can't get out; heard an English-speaking guide; showed me exit; not on map?
(COVID came; U.K. tour etc postponed as was premiere of sax concerto for Jess Gillam)
2. Sir Simon Rattle LSO Prom (TV)
I enjoyed watching my son's wife Rosie play the Cor Anglais solo quite beautifully, in the Romanza from Vaughan Williams 5th Symphony in this virtual prom.
3. Stay at Home Choir
I got involved with a virtual choir project which concluded with a virtual performance of highlights from my Armed Man overlaid on 2018 Armed Man footage from Berlin which commemorated 100 years since the end of WWI. With the World Orchestra of Peace accompanying and several thousand singers from 74 countries taking part, this was a very special project.
Watch the Global Armed Man project here.
4. World Choir for Peace recording
The World Choir for Peace released their recording of Healing Light, my Celtic prayer.
5. Virtual Benedictus
During the pandemic, many virtual performances of the Benedictus from The Armed Man have emerged. There were two stand out performances: the Cantoria de la Merced (Cordoba, Argentina) and the cellist Hauser's 'Alone Together' concert, where he played from Arena Pula, Croatia.